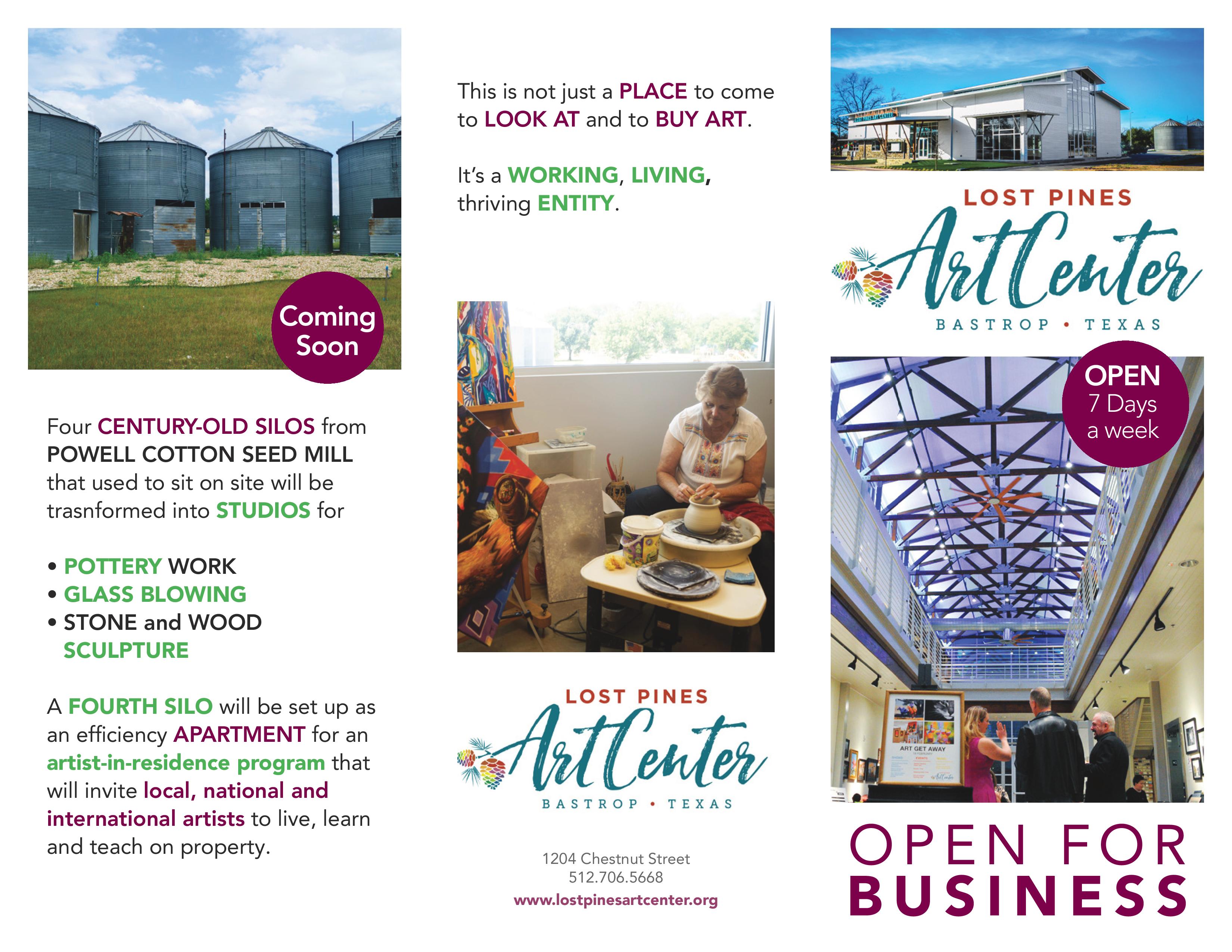 The Lost Pines Art Center, which opened its doors last December, may well be Bastrop's best-kept secret. But its supporters are working to assure this secret doesn't last for long. Located in the Chestnut Street Corridor, it has been a six-year labor of love for its members. And, like a phoenix rising from the ashes – as the city did after the 2011 disastrous Bastrop Complex Fires – its open house last December dazzled visitors with the resilience, scope, and vision of its builders.
At its opening, about 200 people came out to see the $4 million art complex, the vision of the nonprofit Lost Pines Art League that began in 2010. But visitors expecting to see a museum where they could admire art works, found that the center, instead, is an organic, living entity. The Lost Pines Art Center is the largest comprehensive art center in the state of Texas. It's not a diamond in the rough, but one that is constantly being cut and polished so that it will be a jewel anchoring a resurrected town.
Today, visitors enter the 12,000-square foot glass and metal building and are pleasantly surprised that this is a place that has free admission and is open 7 days a week. You are greeted by one of the 150 members who docent as part of their commitment to the center. It could be mildly intimidating not knowing where to start. There is so much to see and experience. You stand in awe inside the expansive professional gallery two stories tall. There are member galleries, working studios and galleries on the second floor, classroom space, a gift gallery, and a wine and coffee shop. You are sure to meet at least one of the professional artists or see an artist in action.