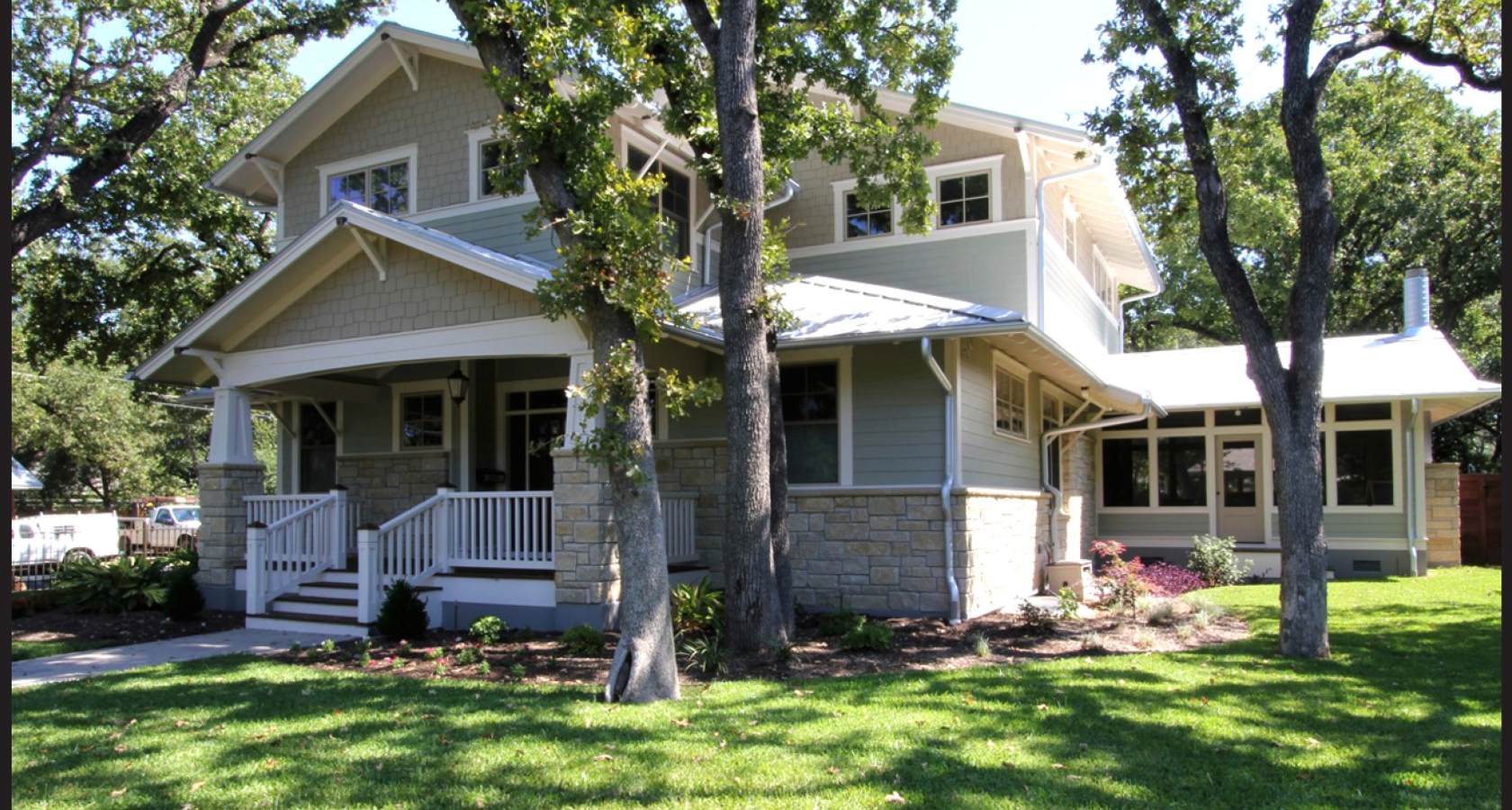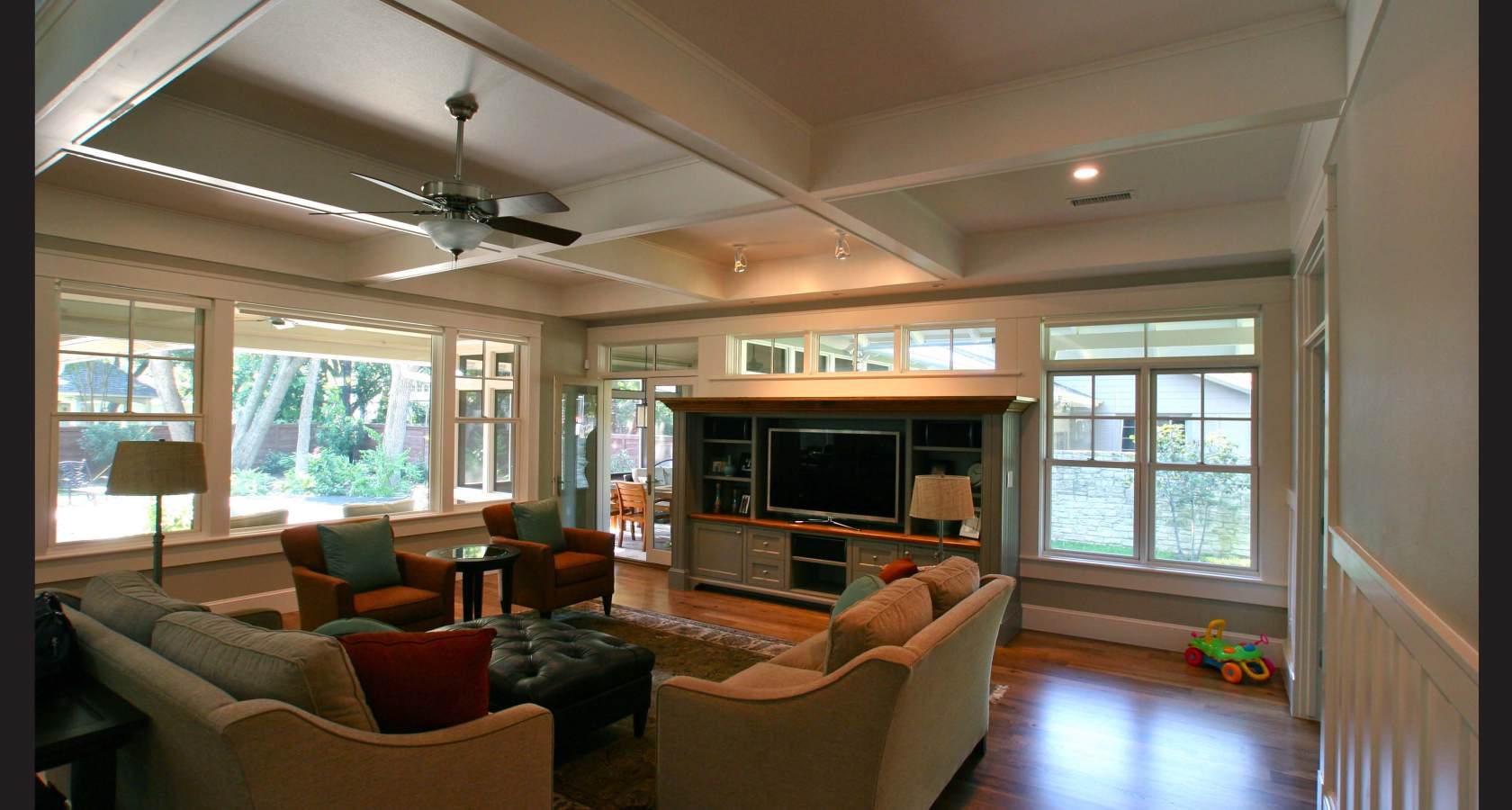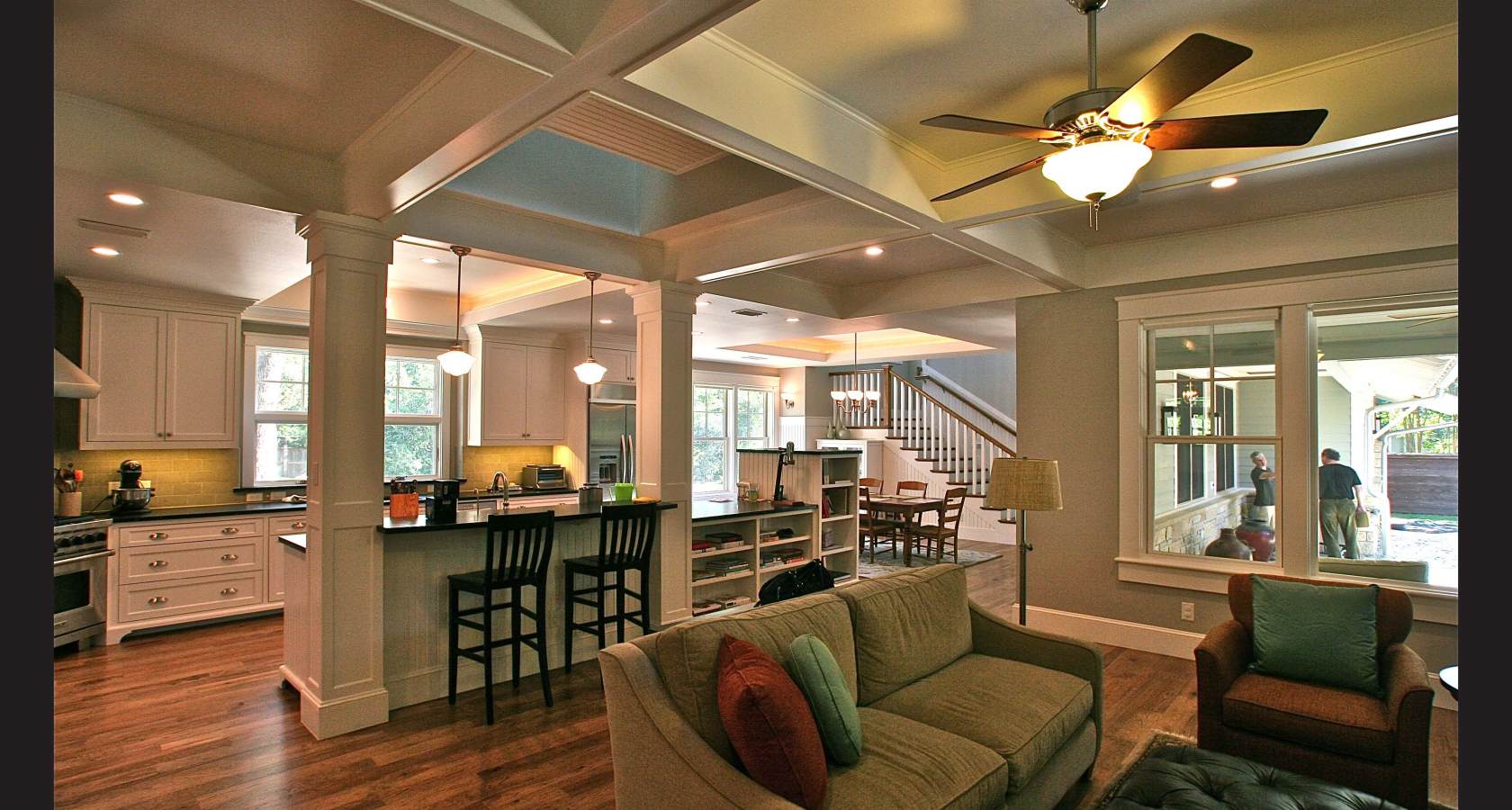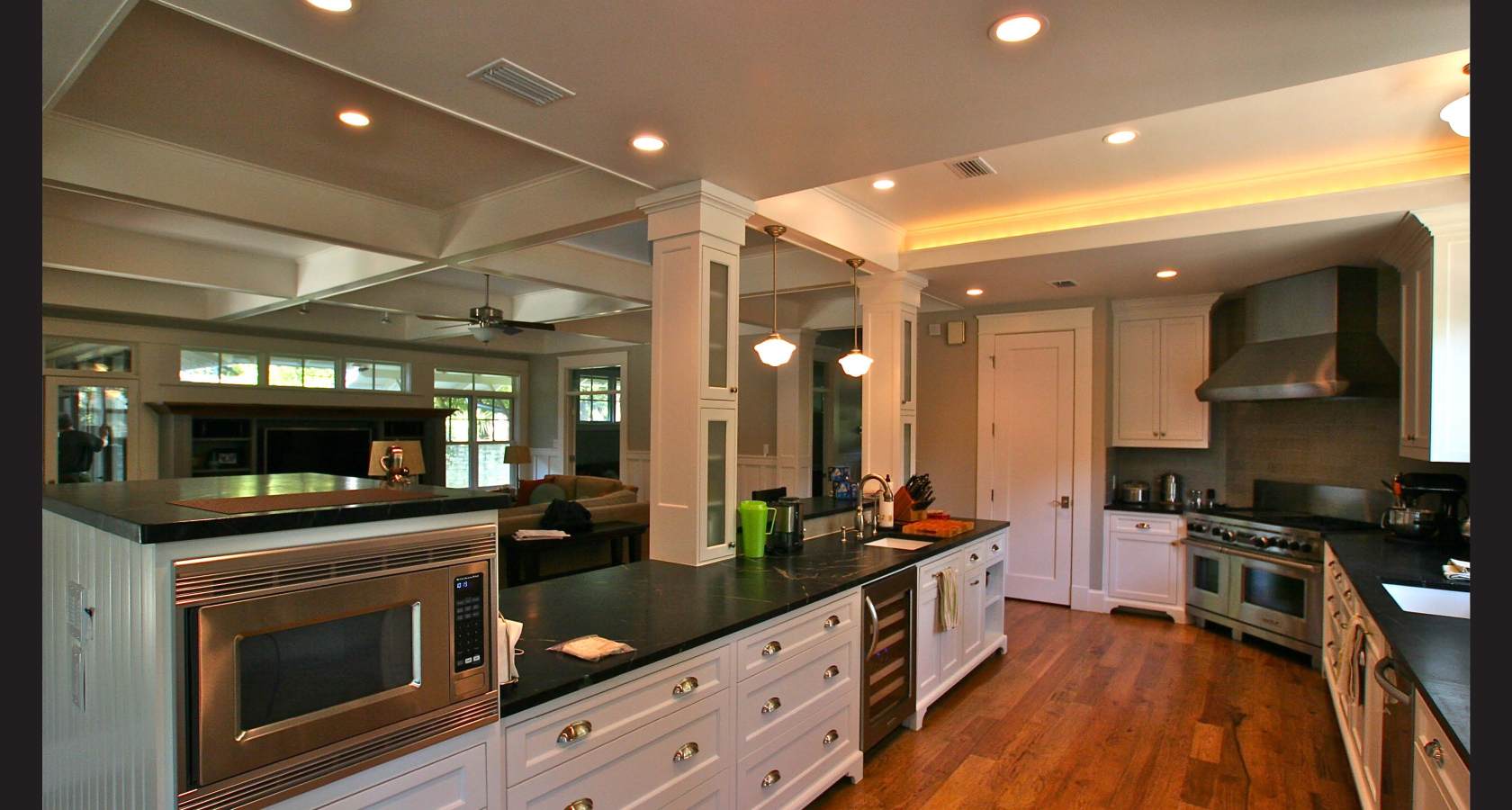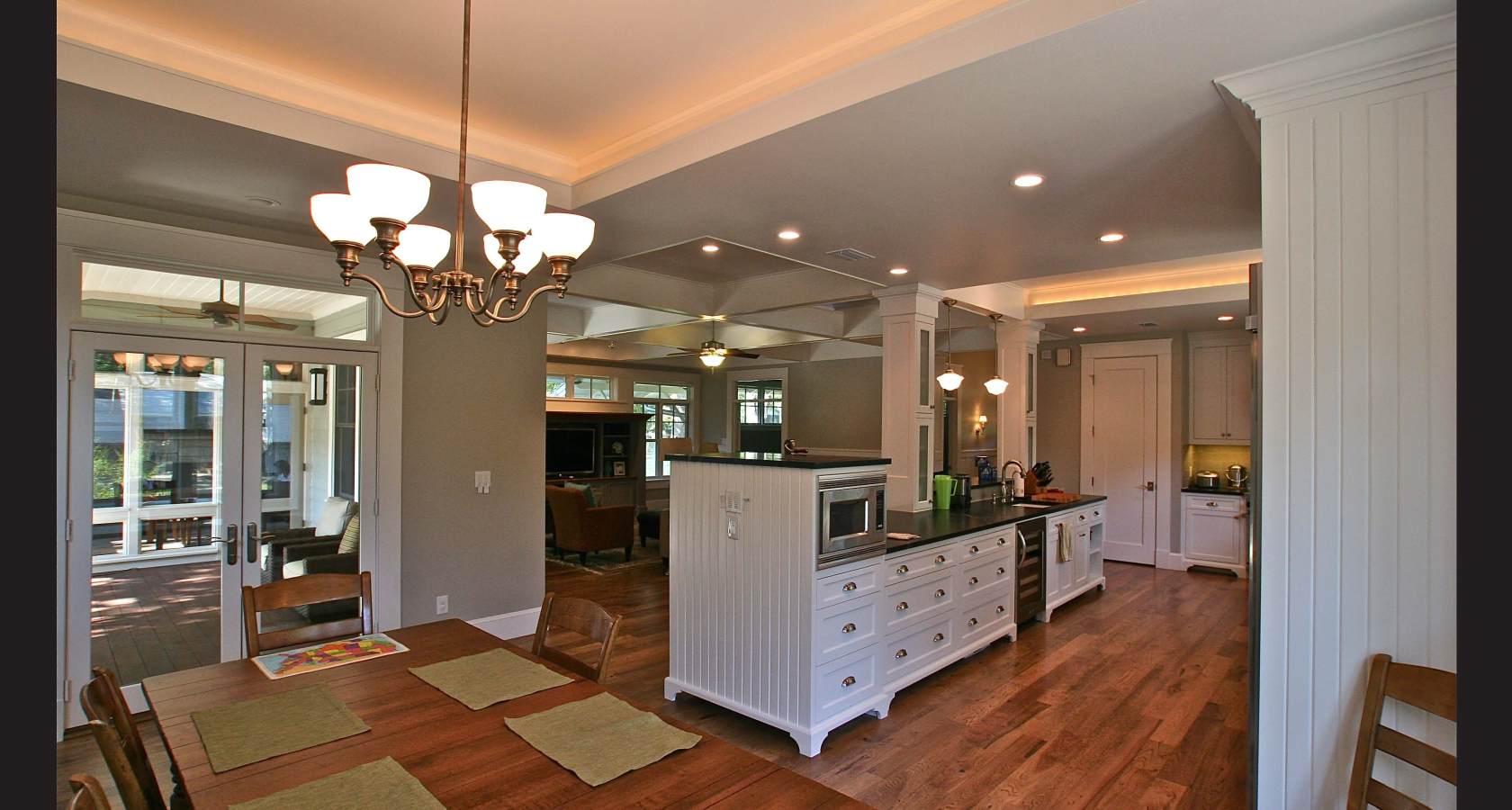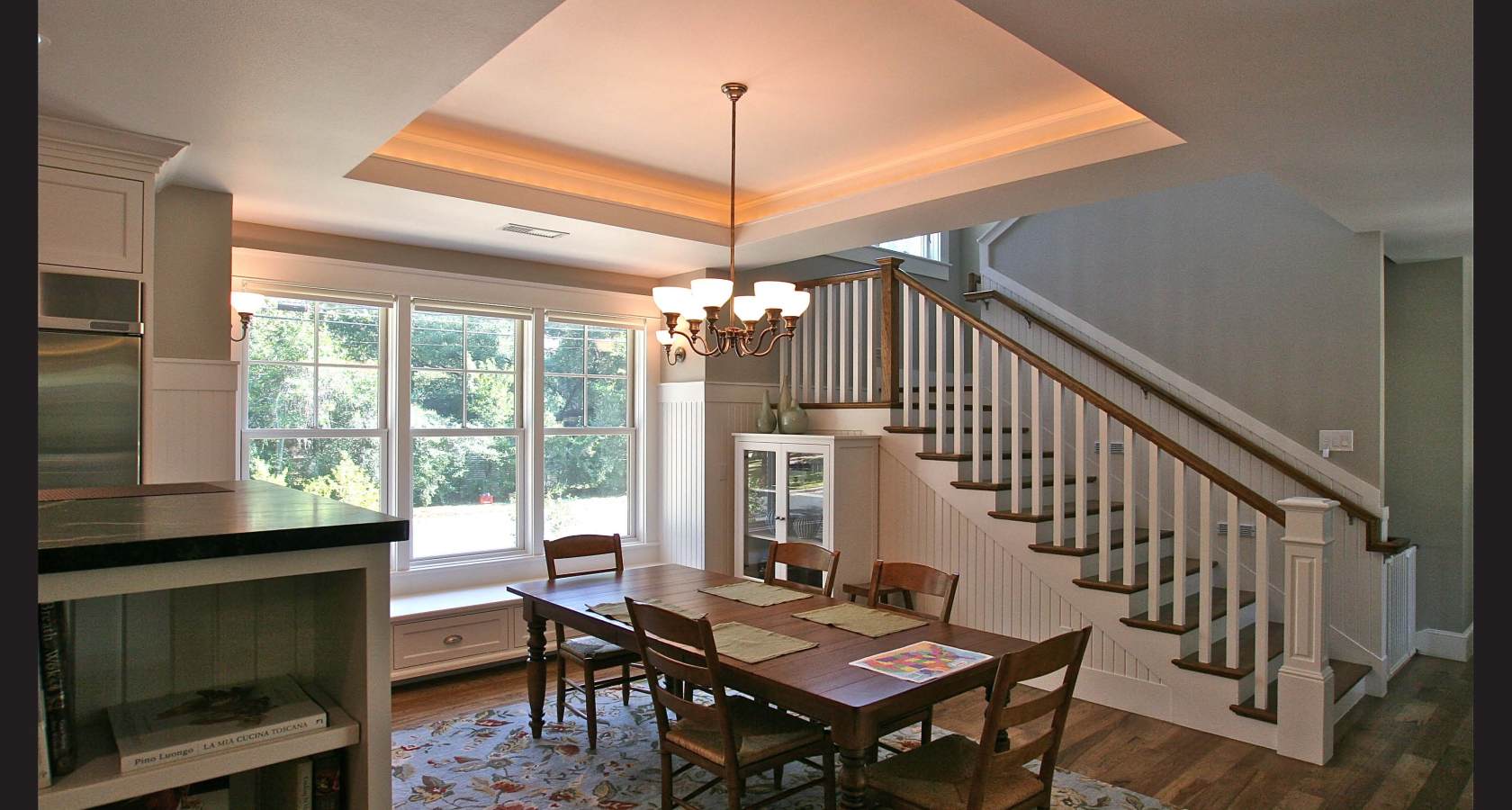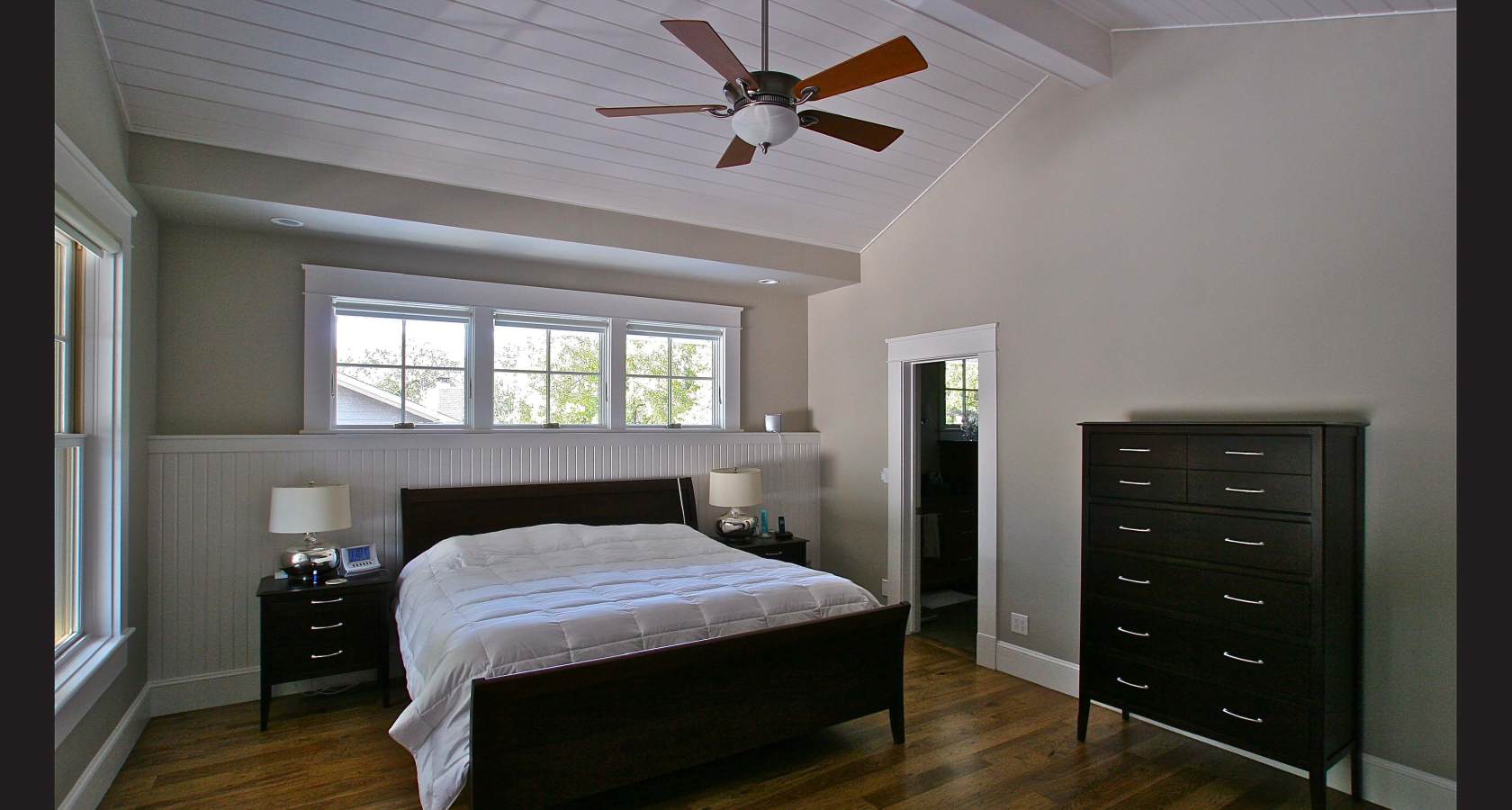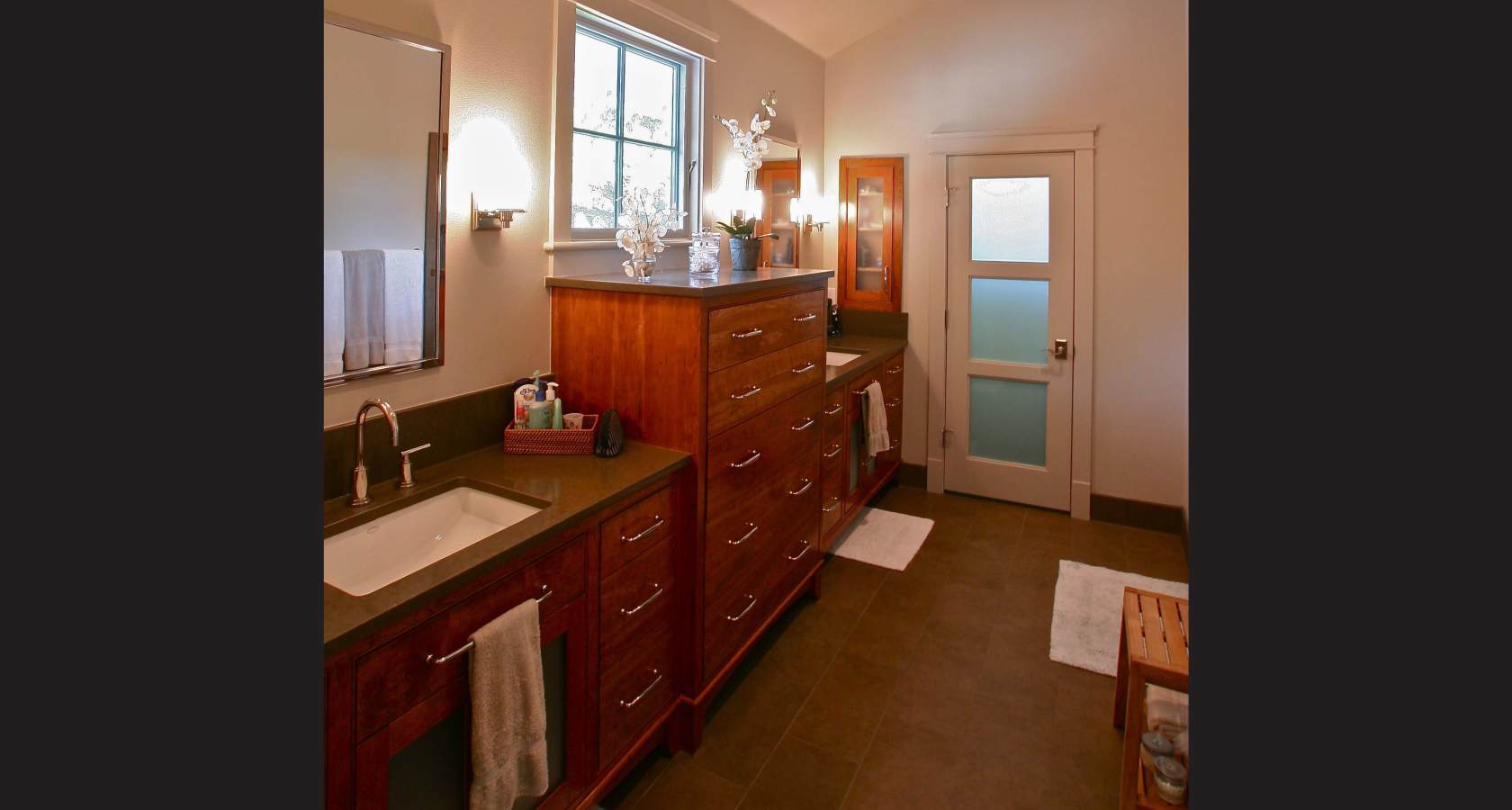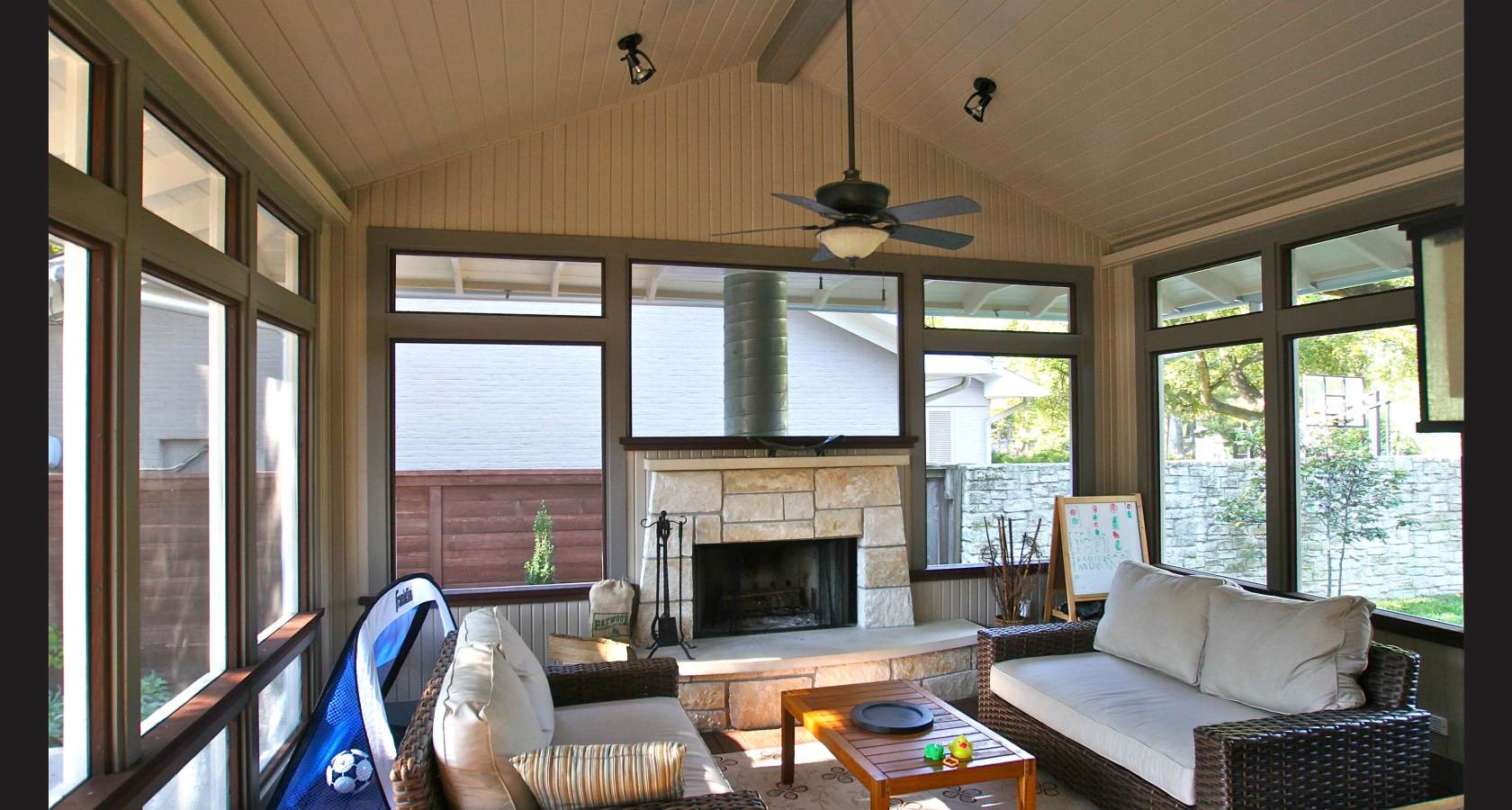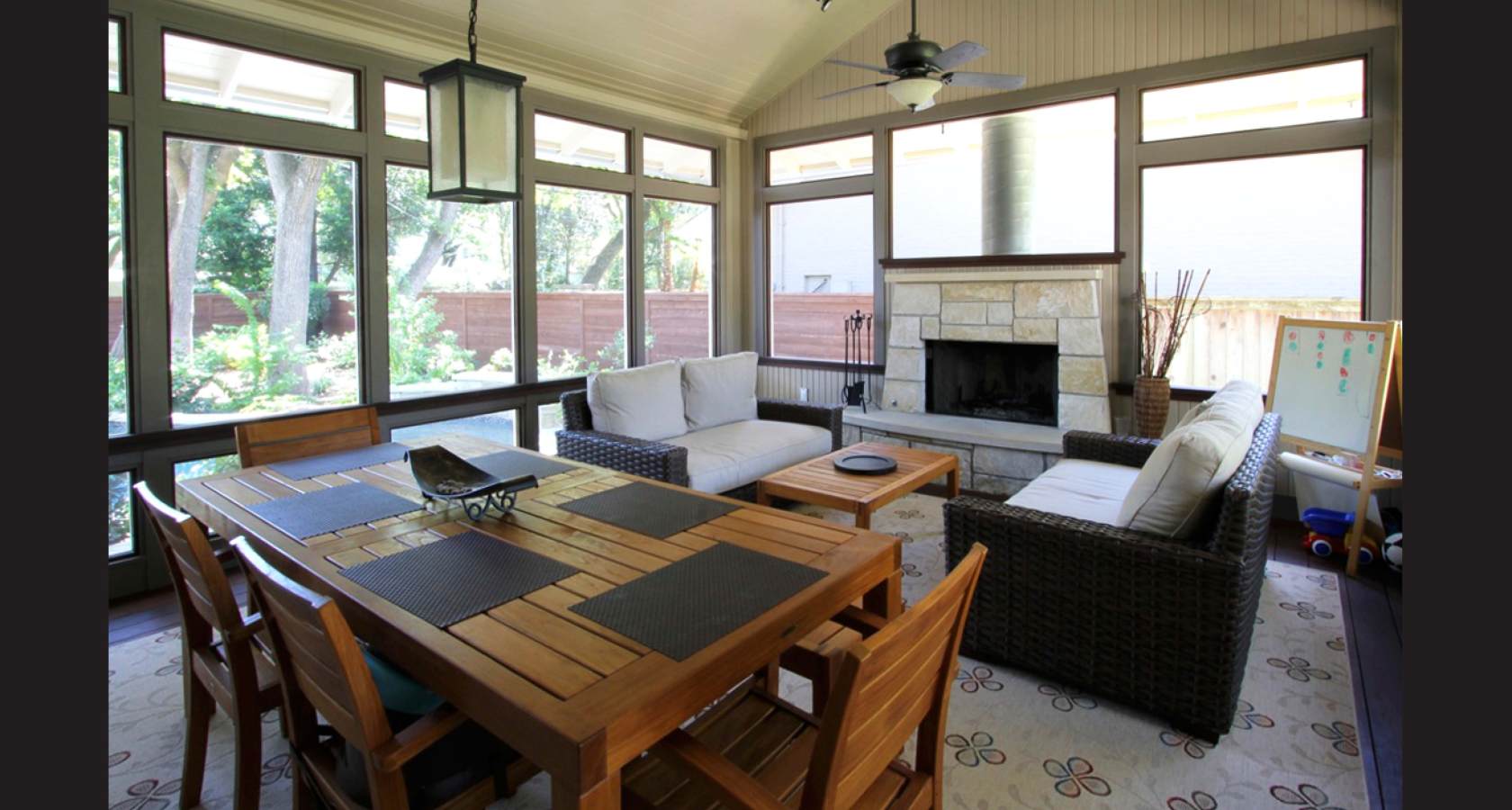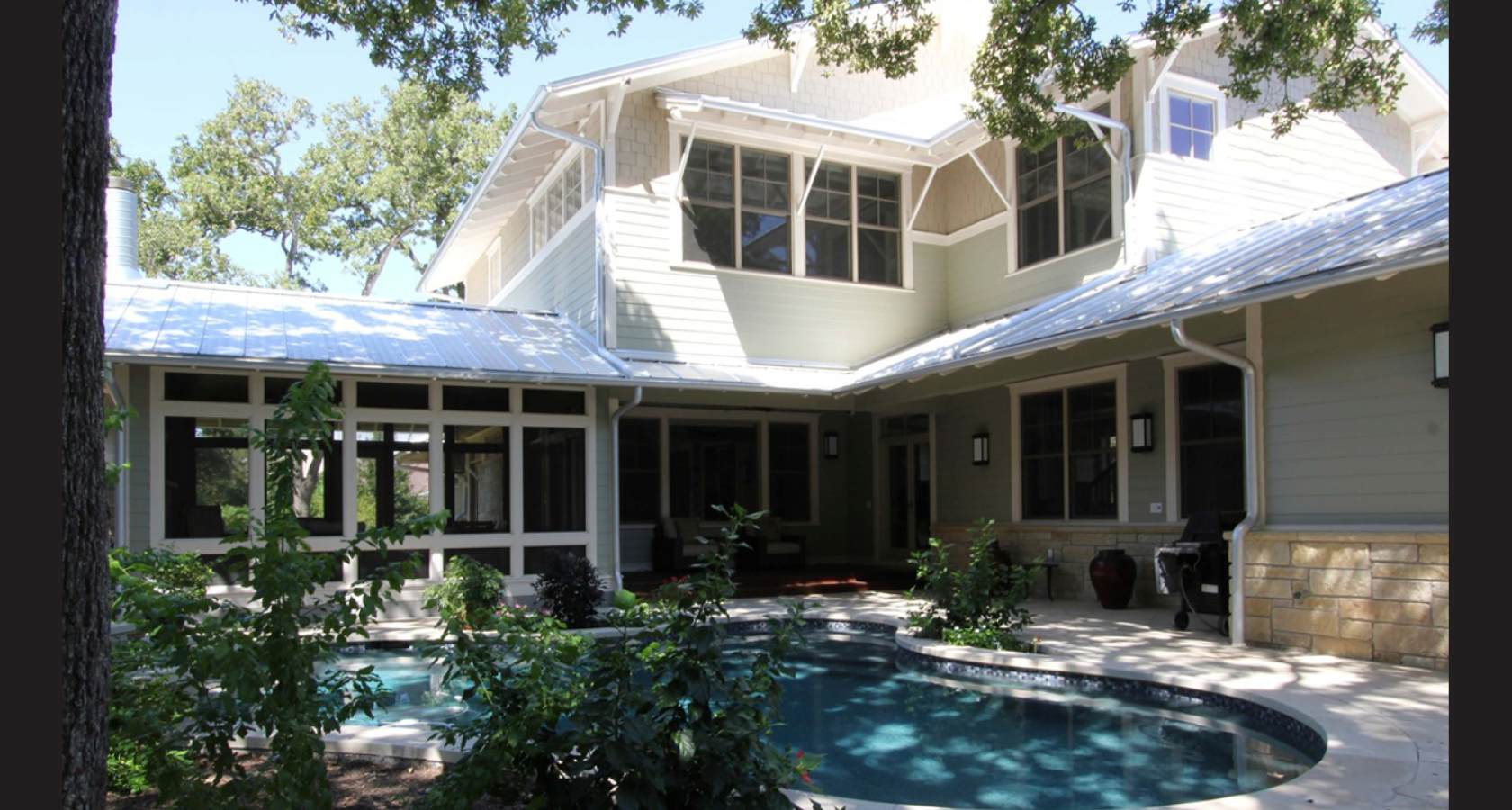 Hide
Show
Tarrytown Bungalow
Nestled quietly and sophisticatedly in the historic Tarrytown neighborhood, this high tech residence, cloaked in a traditional bungalow style, outperforms most energy efficient homes.  Its orientation and careful location of windows, extended overhangs, covered porches, and screened porch facilitate a successful passive solar design while increasing the interior comfort of the home.
This high tech custom residence is sited on a mid-sized central city lot to take advantage of the prevailing breezes and good solar orientation. The layout of the interior spaces reinforces these pragmatic goals while also being unique to the way a contemporary family lives. The dwelling is equipped with an ultra-efficient water-source heat pump system that's tied to the swimming pool and surrounding ground for winter space heating & warm months' air-conditioning.  This unique set up also allows for heating the pool in the mild spring and fall months, when the system functions in air-conditioning mode.  By integrating many passive solar heating and cooling strategies, as well as highly efficient appliances, the 9.66 kilowatt "grid-tied" solar PV system is able to generate enough electricity to make this residence approach "zero energy" in that it produces almost as much electricity in a year as it consumes.  Furthermore, an underground 26,000 gallon self cleaning rainwater catchment system provides for this homes' exterior water needs and allows for this house to be independent from the municipal water supply, if the owner so desired.
After enhancing this sophisticated home with an alliance of efficient features, the homeowner was motivated to design a proprietary computer program to monitor and control the entire HVAC, lighting, PV system output, motorized skylight and windows, rainwater cistern level, lawn sprinklers, as well as their water and gas consumption.
This house has been awarded the coveted Five Star Rating by The Austin Energy Green Building Program.  This is the highest green building award available from the oldest and most vetted green building program in the USA.