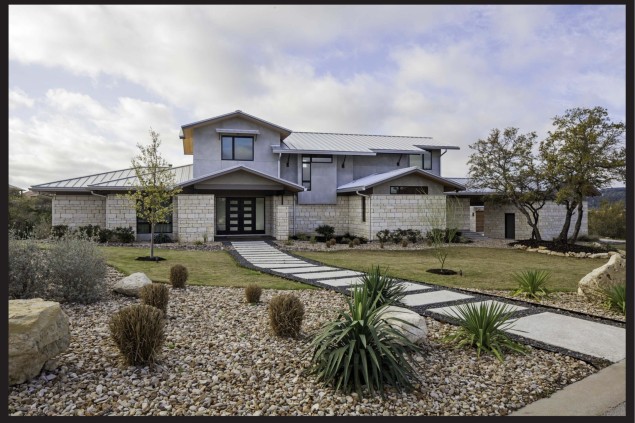 The 19th Annual Cool House Tour, a collaboration of Austin Energy Green Building (AEGB) and the Texas Solar Energy Society (TXSES). This year we present six homes, one affordable community and an Austin Energy open house showcasing  energy saving programs to help you create your own cool house. The selected projects cover a wealth of styles and sizes. Pick up your  guidebook ticket early, read more about green building features and map your day in advance. Visit the homes in any order you wish. Enjoy the tour and thank you for caring about energy use, its personal and social costs and the importance of sustainable development.
The Cool House Tour is an annual self-guided tour produced by Austin Energy Green Building and Texas Solar Energy Society. The Tour showcases homes that are designed and built to high standards of energy efficiency, comfort and regional design. This signature event is a resource for learning how to live comfortably in the hot Central Texas climate. Homeowners and building professionals will be available to share their experience with you on bringing these sustainable homes to fruition.
Austin Energy Green Building Story
Since 1991, Austin Energy Green Building (AEGB) has led the building industry to a sustainable future with green building ratings,  consulting services, code advancements, education and professional development. We continue to raise the standards for energy efficiency, water quality and conservation, indoor environmental quality, material resources and site development while addressing environmental, community, health and economic issues specific to the Central Texas region.
Texas Solar Energy Society Story
The Texas Solar Energy Society (TXSES) is a non-profit organization with a long history of solar and renewable energy outreach and education. Founded in 1976, TXSES has been serving Texas for 39 years. Our mission is to educate citizens on the value of solar energy, empower them to make informed decisions when adopting solar and encourage them to connect with professional Texas solar businesses. As a chapter of the American Solar Energy Society (founded in 1954), additional chapters are located in Houston, North Texas, Austin and San Antonio. All chapters work to educate citizens on the value of solar energy and encourage its adoption in their communities.
Cool House Tour Guidebook Ticket
Sunday, June 7, 2015
10:00am 6:00pm
Purchase Cool House Tour guidebook tickets for $21 each by registering for this event.
Or visit local retail locations to purchase guidebook tickets:
Treehouse | 4477 S Lamar Blvd, Ste 600 | Austin, TX 78745
Zinger Hardware | 4001 N. Lamar Blvd. Ste. 300 | Austin, TX 78756