Back to Main Blog
Barley|Pfeiffer Architecture Receives Two Awards at the 2018 Austin Green Awards
We were so excited to be a part of the 2018 Austin Green Awards and honored to receive 2 awards.  Find out more about our innovative award-winning designs on our site and more about the Austin Green Awards below.
Award Winning Project Overview: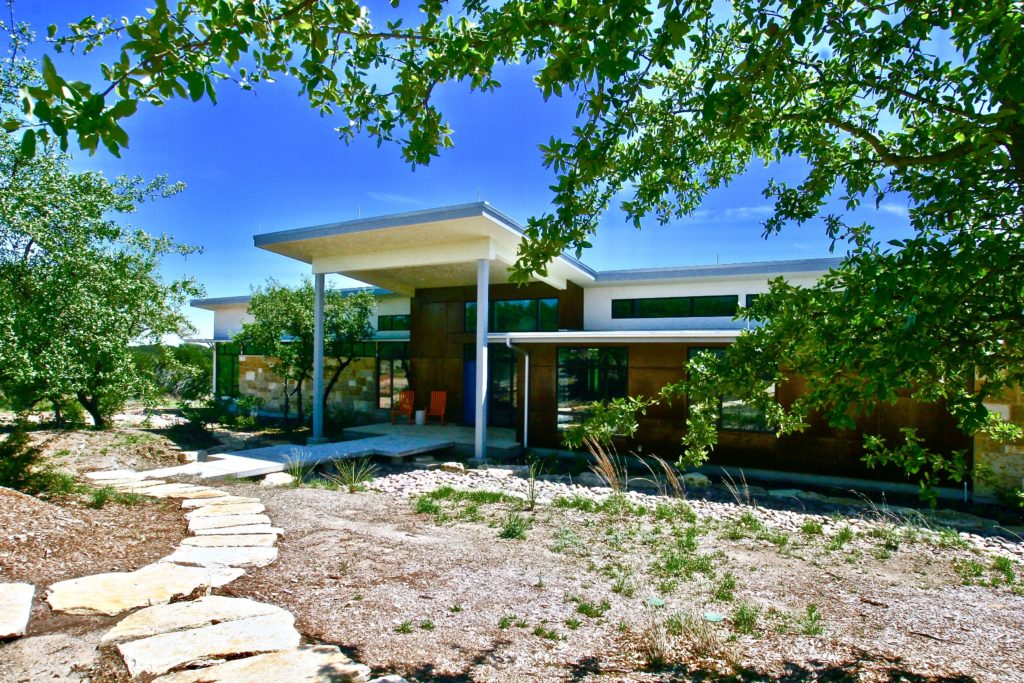 Net Zero Retreat
"Instead of relying on energy efficient equipment, and "green" technologies, the Net Zero Retreat was designed using climate-responsive, site specific principles that help keep the home comfortable without relying solely on air conditioning. The orientation, organization, and layout work as an ensemble to provide the home with soft, balanced daylighting, passive heating and cooling, and very good indoor air-quality while the low maintenance exterior and drought-tolerant native landscaping provide resiliency by design. all in while conforming to the Modern aesthetic.
Along with significant reductions in electricity consumption, the home also utilizes rainwater harvesting for all of its potable water needs. With the addition of a modest solar panel array, and a home battery, this retreat in the Texas Hill Country can truly be off the grid!"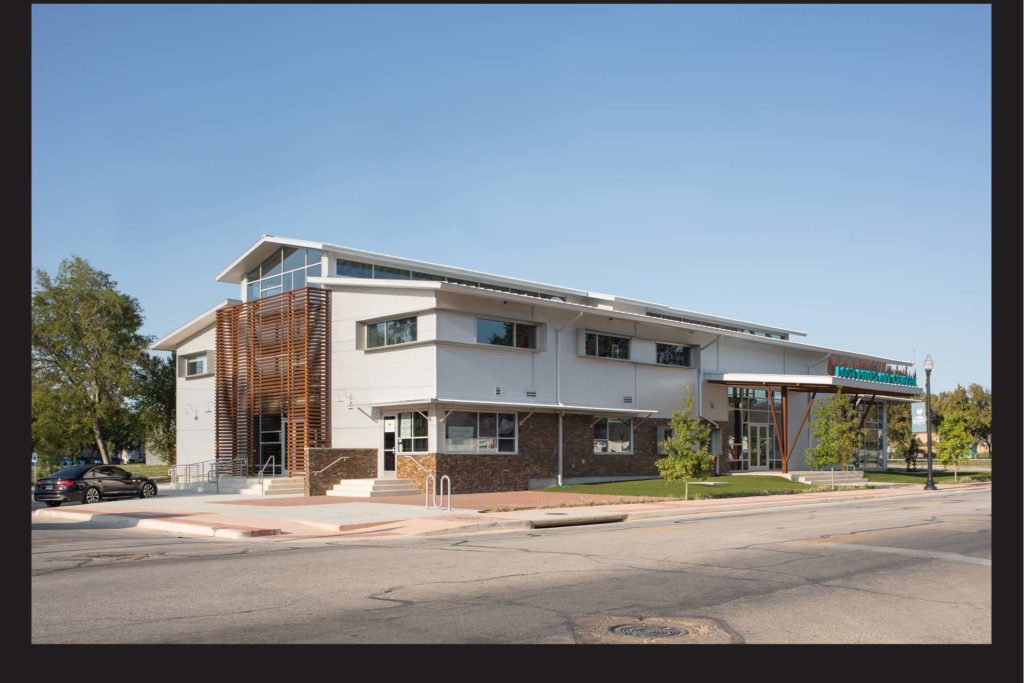 Lost Pines Art Center
"The Lost Pines Art Center serves as a new home and exhibition space for  the community arts cooperative The Lost Pines Art League. Located in historic downtown Bastrop, it provides facilities and support for local artists, as well as art education for the Central Texas community.  In addition, The Art Center provides a community space to celebrate local artists and share their energy and creativity."
About the AUSTIN GREEN Awards: 
THE AUSTIN GREEN AWARDS AIM TO HIGHLIGHT A NEXT GENERATION OF SUSTAINABLY INSPIRED BEST PRACTICES AND HEIGHTEN THE VISIBILITY OF A BROAD SPECTRUM OF EXEMPLARY INITIATIVES IN AUSTIN. AWARDEES WILL SET AN ASPIRATIONAL BAR OF WHAT IS POSSIBLE BY RESPONDING TO RAPIDLY EVOLVING ENVIRONMENTAL, SOCIAL, AND HEALTH IMPERATIVES.
THE AUSTIN GREEN AWARDS IS AUSTIN'S FIRST RECOGNITION PROGRAM TO SPECIFICALLY HIGHLIGHT THE OUTSTANDING ACCOMPLISHMENTS IN THE BROAD ARENA OF SUSTAINABLE DESIGN AND INNOVATION. IN ITS KICK-OFF YEAR, 2016, THE AUSTIN GREEN AWARDS CALL FOR NOMINATIONS FOCUSED ON BUILDINGS AND SITES, INCLUDING LANDSCAPES AND GREEN INFRASTRUCTURE. SUBSEQUENT YEARS ARE ENVISIONED TO INCLUDE OTHER SECTORS INCLUDING TECHNOLOGY, TRANSPORTATION, INDUSTRIAL DESIGN, BUSINESS AND MANUFACTURING.
THE AUSTIN GREEN AWARDS ARE CONCEIVED AND CONVENED AS A PERSONAL INITIATIVE OF DIRK KESTNER, P.E. OF WALTER P. MOORE; BUNGANE MEHLOMAKALU, P.E. OF INTEGRAL GROUP; PLINY FISK III AND GAIL VITTORI, CO-DIRECTORS OF THE CENTER FOR MAXIMUM POTENTIAL BUILDING SYSTEMS; TRAVIS ALBRECHT, AIA OF GENSLER.