Spring is here! Gone are the long, dark nights and the short…equally dark days, making way for a bit of sunshine and happiness in your post-winter life. Spring has always paved the way for summer, and there are plenty of projects you can start planning through the coming months that will be ready to wow guests as you gear up for grilling, cookouts, and pool parties. You don't want to be the only sap on the block with the same old crusty grill and rotten foam pool noodles you tried to pass off on your neighbors last year, do you? I didn't think so.
Here are 5 Spring home remodeling ideas that will have people breaking down your new wrought iron gate just to see what's inside:
1 | Wood Pool Deck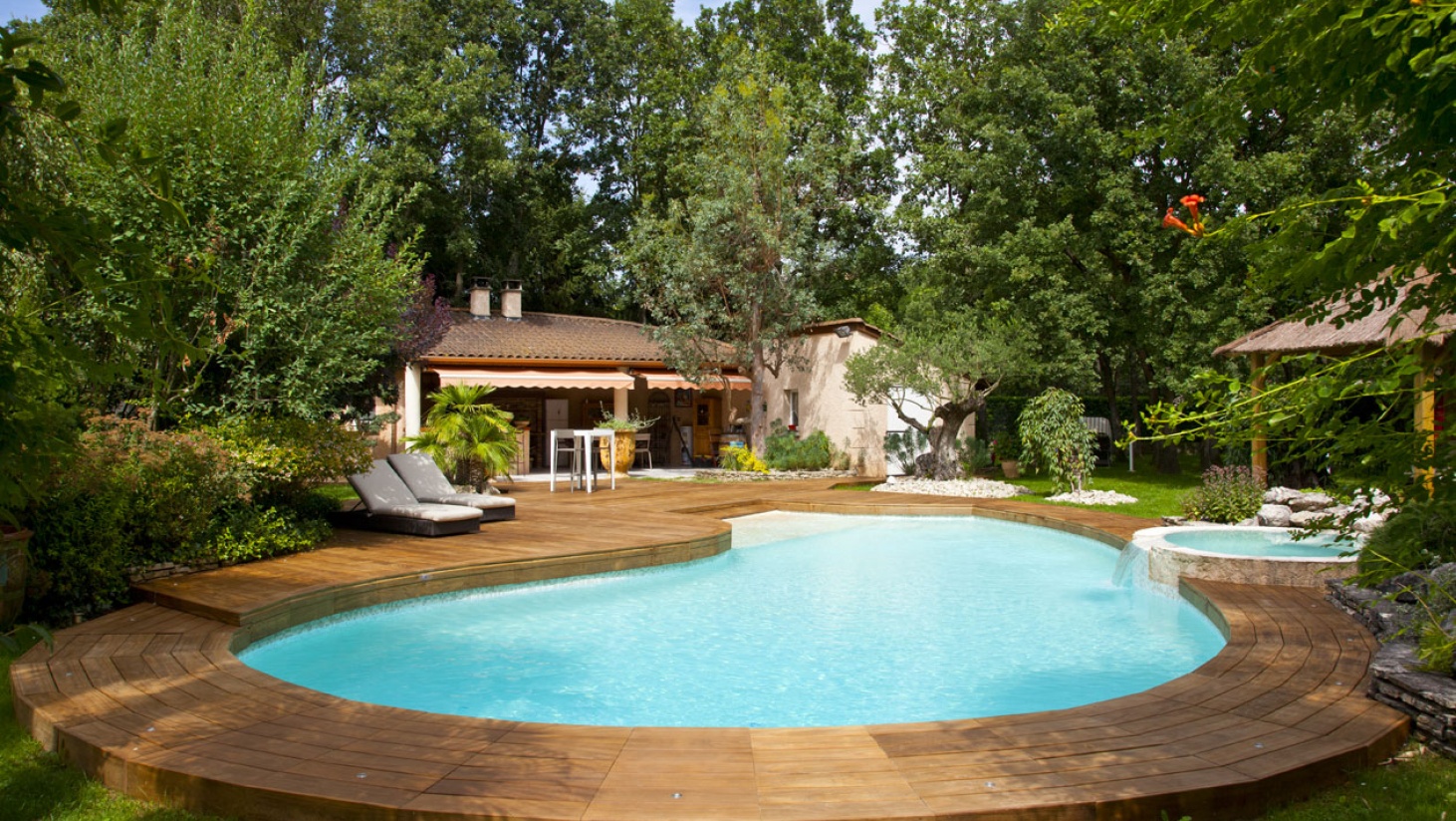 Nothing will make your pool area pop quite like a contemporary wood deck surround. It will transform your backyard into a quaint scandinavian spa, playing up the modern home exterior you're looking to achieve. A wood pool deck, however, can be tricky. You'll want to make sure to interface with not only the pool, but any other existing landscape features that could potentially enhance the aesthetic and functional quality of the wood pool deck. But if you pull it off, your pool will have the attractive complement of a natural material element to contradict the rather sterile look of an undressed plaster bowl.
Be sure to carefully consider the type of wood you'll be using. It needs to be something that not only stands up to rain and snow, but the inevitable splash back from rowdy keggers your high school senior is bound to throw when you're vacationing in Costa Rica. Just kidding.
2 | Outdoor Kitchen and BBQ Surround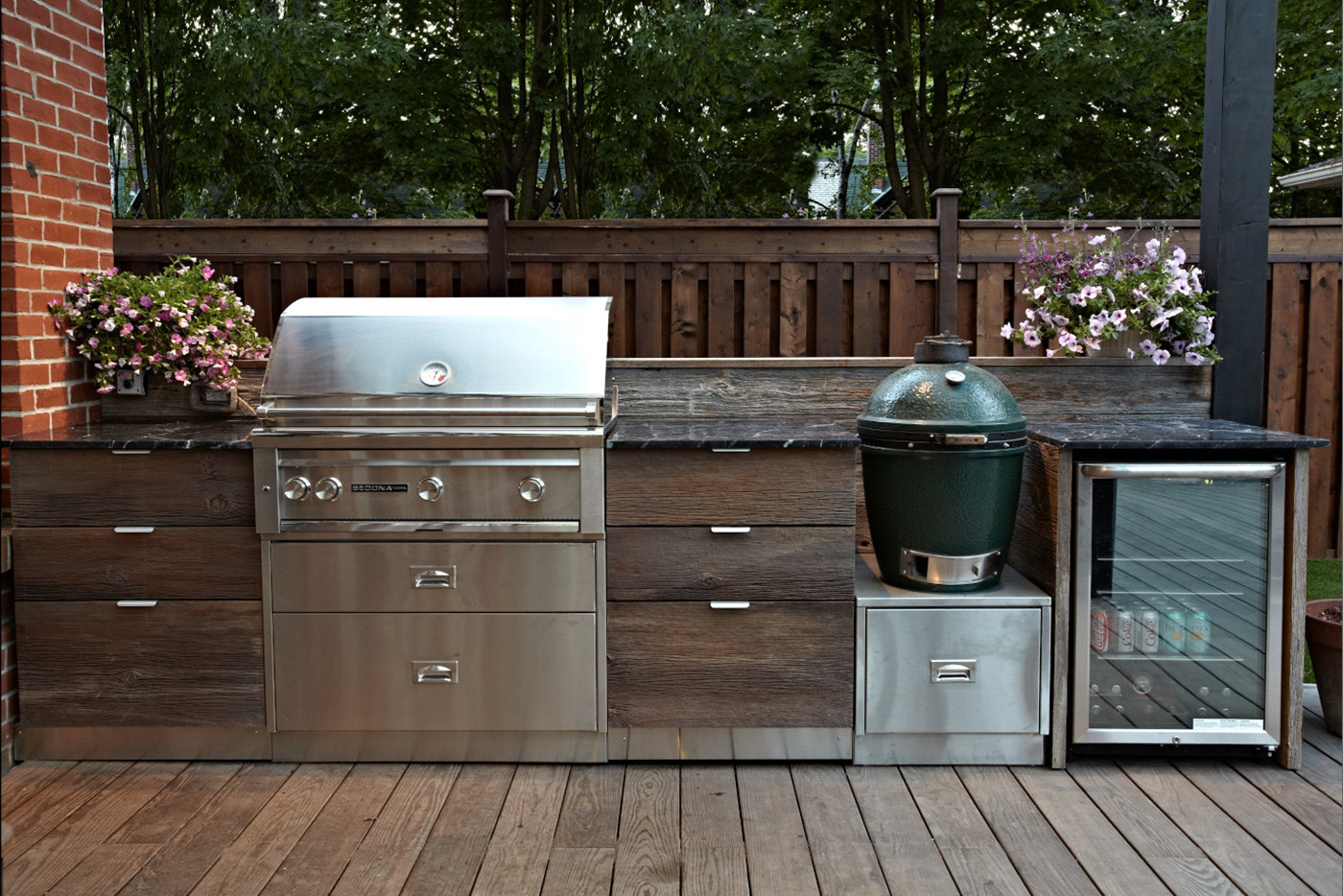 Outdoor kitchens are getting more and more popular – taking things up a notch from a lowly stand-alone grill. And while I can respect the tried-and-true nature of a dome top charcoal grill, there's really nothing quite like having a full arsenal of burners, side burners, beverage fridges, basin sinks, and pellet smokers at your disposal. Meat doesn't stand a chance this summer.
It's important to consider the aesthetic of your existing home when starting in on an exterior kitchen remodel. If you have a modern home exterior, your renovated exterior space should cultivate the same aesthetic in order to result in a cohesive design. Finding appliances and products that match both your landscape elements and your existing interiors can be tricky, but do your research and end up with a seamless remodel that looks like it's been there all along.
3 | Re-Roof Your House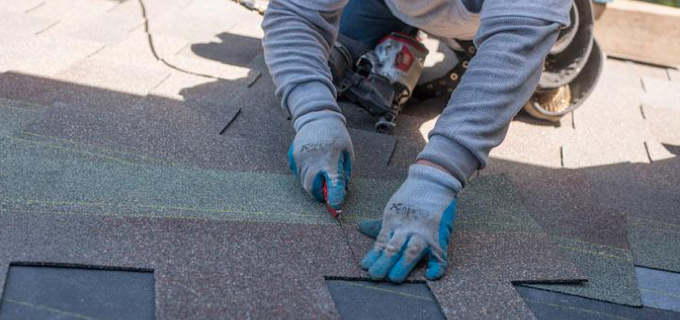 I know, there's nothing sexy or even particularly interesting about re-roofing your house, but it will be the most practical remodel project you take on this Spring. A new roof will add value to your home. Not only that, you'll be future-proofing your home for the next 30 years of storms, heavy snows, and intense summers. A properly installed roof is worth its weight in gold, and if you do it right, it can give your home the curb appeal the old roof just isn't currently giving it.
Using a product like architectural asphalt shingles, which come in an array of colors and textures, have come a long way to making your house look brand new. They're incredible durable, and any professional installer will be able to find a product that best matches your existing siding, trim, and gutters. Yes, unfortunately, this is going to be a project you'll want to get some help with. If you want to give your roof the proper warranty (and you do), the only way to do that is to hire a certified installer. Do it now and rid yourself of the inevitability of future headaches.
4 | Backyard Cottage
More and more homeowners are looking into the prospect of adding functional space that has the potential to be rented out. Even better, most large metropolitan areas are incentivizing people to fill their rear yard space with a detached accessory dwelling unit – a single story structure that is essentially a small studio apartment fit snugly behind your main house. This presents a huge opportunity to engage in a fun, full-scale building project that adds incredible value to your property.
Be sure to consult the construction and planning department of your city to understand what's possible in your area. Getting all the proper building permits will be the first, and perhaps most important step to taking on a project of this size. Or you can just go rogue and hope a wandering building inspector or nosey neighbor doesn't come knocking at your door when you're up to your thighs in wet concrete. Don't say I didn't warn you.
5 | Get Rid Of Your Lawn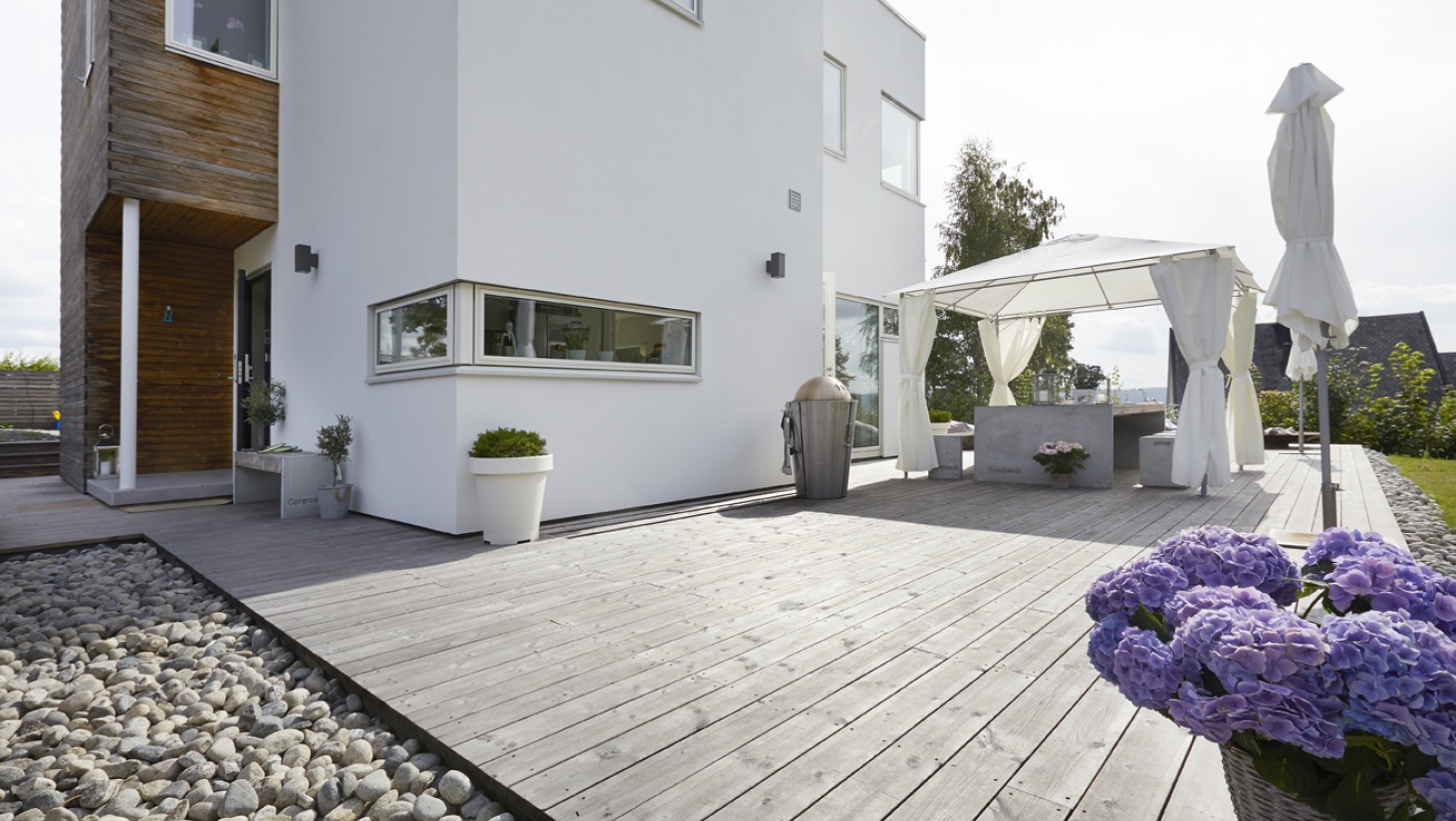 Unless you're emotionally or sentimentally attached to your expertly manicured patch of bermuda (and you very well might be), pulling up the grass from your property will be the best thing you can do to your home this Spring.
Grass is high maintenance, guzzles up gallons of water, and loaded with sneeze attack-inducing histamine that just aren't good for anyone. Even better, replacing it with some attractive hardscaping, water features, or a fire pit will add aesthetically pleasing and functional exterior space to your home. Any modern exterior home can do without the green stuff, and be all the better for it.